Ask your Philippine home builder – contractor for the latest unique (permanent!) "anay" termite soil protection system; simple and yet very effective installed under your house before construction.
What I would advise is for you to spray for "anay" or termites prevention.
There are plugs all around the house (exterior walls).  Almost one foot
above ground.  Loosen one plug on say north walls and open one at south
walls. The north side acts as entry while the south acts as exit of the
chemicals.  Use organic chemicals (non toxic).  Repeat the process on the
east and west side.  Stop the pressure spray if the liquid or chemical
reaches or exits the opposite end.
Pest control for termites in drywood; termite killer treatment in the Philippines and what kind of pesticides can kill this type of ants?
If you need some termites please E-mail us… or share some termites with your friends… they will appreciate it.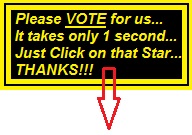 GD Star Rating
loading...
Wood Termites in the Philippines Cebu, Manila, Cavite, Pampanga, Batangas, Bulacan, Laguna, Tagaytay

,