Monthly Archives:
June 2013
In the first Newsletter we showed the Studio; a 20.25 square meter floor area house-model.
If you want a bigger home; all our homes which are built with the Waffle Box Building Technology are expandable sidewards and upwards. You can build by phases (add a bedroom, garage or second floor later when you have the budget). We design your house 'ready for additions'.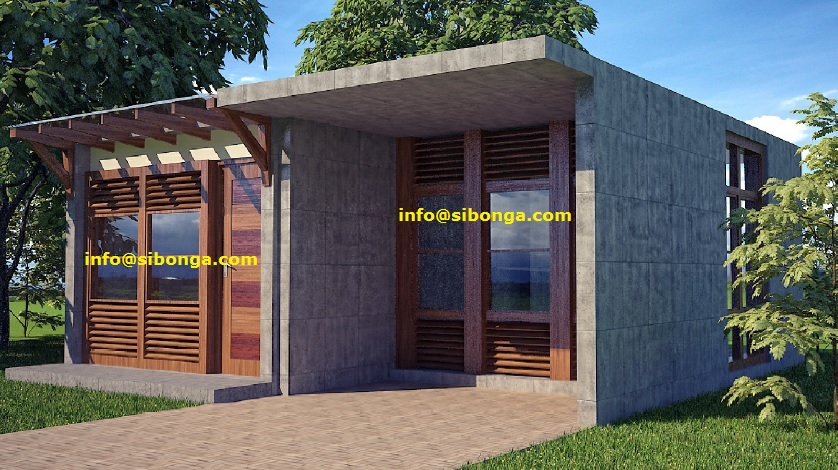 Here we have added 2 bedrooms and a 'parking space' to the previous Studio; it has grown to 40.50 square meter… with a big roof deck as bonus!
What makes our 'Waffle Box Building Technology' so strong?
It's designed using series of 'portal frames' (called rib or web) that resists vertical (own weight and live load) and horizontal (earthquake, wind) forces.
— Next week we will show you an even bigger house —
4. will the home builders hear and perceive your concerns?
Your architect won't achieve success if the home builders doesn't perceive your wants. this can be your project, your vision. you want to architects with construction degree home builders  hears your considerations, understands your vision and  will apply his expertise and imagination to create your ideas a useful reality. Your home builders construction material price list in Philippines ought to enhance, not hijack, your vision.
7. Permits – certify the contractor gets rid of the necessary building and section permits whenever it's required. Having your architect inspected insures you that the architects can get worn out accordance with town, county and state necessities.
8. skilled Organizations – If your Contractor could be a member of the house Builders Association – The National Association of the transforming trade – the higher Business Bureau or the other organization, it means time, effort and cash went into change of integrity and he or she is serious regarding their business. These kinds of organizations do not simply let anyone be a part of them. they are doing a radical check of every contractor that applies for membership before they settle for them.
Now, if you do not would like operating drawings and you do not suppose that your architect needs a permit, what ought to your next approach be? Well…be honest. Tell the construction material price list in Philippines contractor what proportion of a budget you've got put aside for the architect and let him tell you what you'll get for that. possibly, and in most instances, the contractor will build a guestimate of whether or not you've got a practical budget or not. home builder bear in mind, this can be still solely a guestimate. each budget is comprised of details, and therefore the additional details and preparation you've got going into it the way more probably you're to remain on budget at the top.