As you can see, our home now has the parking-space occupied; to create a bigger (master-) bedroom. It's still 40.50 square meter floor area and still has a big roof deck as bonus!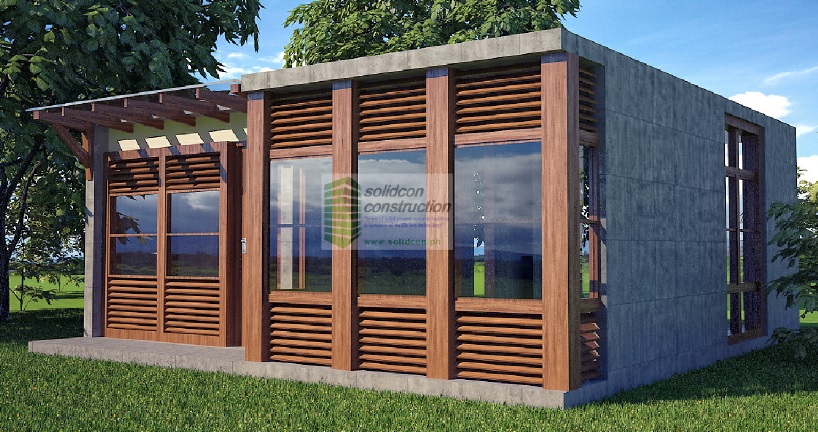 Our 'Waffle Box Building Technology' steel reinforced concrete homes are disaster-resistant to tornado force winds, storm, hurricane, typhoon, earthquake.
Rather than building your home as 'separate wall, floor and roof elements', connected by a variety of debatable techniques (!), we form the shell of your house as a six-sided box-rigid-frame, like the hull of a ship or the fuselage of an airplane; a concrete envelope of poured monolithic reinforced concrete. Intimately connected with steel reinforcing bars.
— Next week we will show you the second floor —