Swimming pool construction is best done by Philippine contractors using the 'dry-pack method' (very dry mix concrete laid on top of the other in clockwise or counterclockwise direction until the pool is completed). Once started, the workers will not stop until completion. This method is an assurance that leaks in any part of the pool are eliminated. The hollow blocks are acting as formworks only. Even an olympic swimmingpool will be built with this method also.
… next video floor plan in the philippines here…
15 years guarantee.
Pool price depends on location, design, size, materials used, permit fees, local labor costs, depth, water features, additional accessories such as diving boards, slides, swimming pool pumps, filters, automated filtration, heating, electronic chlorinators, automated cleaning systems, wireless remote controls, design add-on options such as waterfalls, landscaping, decking and other such details.
On average your Philippine pool contractor can build the swimingpool on your lot (operational) at

Php 18,000 per square meter

and in 60 days… but it's guesswork without details.
If you need a pool builder please E-mail us… or share this info with your friends…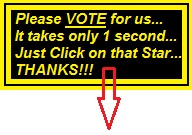 GD Star Rating
loading...
Swimming Pool Contractors in the Philippines – Designs Cebu, Manila, Cavite, Pampanga, Batangas, Bulacan, Laguna, Tagaytay

,