Senior citizen however find it hard to live on the 2nd floor. Stairs are also expensive and occupy some floor area. You might need a pump and tank to supply water to the upper floor. The weight of the second floor requires a bigger foundation and a more complicated 2nd floor structural framing system; hence higher cost. But on the other hand, the roof on a two storey home is relatively smaller so the overall price-difference between a similar 1 storey and 2 storey house depends on too many factors to tell without knowing the design-details.
One- or two storey is strictly an individual choice, and the difference in cost (if any) depends on the design. A one storey house is however mostly cheaper.
  
Two storey homes might be your only option when land costs are high. Another advantage of a 2-storey can be that you can have a panoramic view and of course more fresh air and privacy.
"…we decided to go for a 2-storey house. Simple for the following reason : The last ten years we ( my wife and myself ) always have occupied a room in my parent's in law's house during our yearly "one-month"-holiday. They live on the 2nd floor and we are afraid that we will miss the natural "air-con" during night and especially in the morning you get on the 2nd floor. Although during day-time it was much cooler downstairs !…" 
If you need a contractor please E-mail us… or share this info with your friends…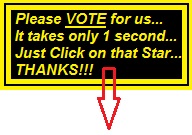 GD Star Rating
loading...
Bungalow or Two Storey House Design Philippines - 2, 3 Story, Plans Cebu, Manila, Cavite, Pampanga, Batangas, Bulacan, Laguna, Tagaytay

,