'Free Philippine House Design can be Very Expensive'
Philippine architects have the knowledge, skills and experience to design your house. They shape your ideas into a plan and translate them to drawings (blue prints) that will be used by the builders for construction and they are also needed to get a building permit.
Some clients do not want to spend much money for the design thinking that they will just "fix" everything during construction if they want to change anything;

this is a costly mistake.
Remember that during the planning stage it is easy to change something on paper while later during construction you might have to demolish part of the building.
… next video fence design philippines photos here…
bungalow house design in the Philippines – floor plans
Any Philippine architect or engineer has to go through many years of study and a very strict board-exam. Same like doctors and lawyers. There seems to be a common misconception amongst those who want to build a home in the Philippines; they expect an architect to make a sketch of the house and a floorplan…for free… Doctors and Lawyers do not give free services…
Why would any self-respecting professional give free services? Is he maybe desperate to get a job? That would not be the best choice… and a licensed Philippine architect is by law not allowed to give free services.
See also Republic Act 9266 or Architect's Act of 2004.
Making blueprints is not just 'making a drawing of the house'; it means the architect has to make sure he (and his team of specialists who know all about the soil-type, plumbing, electrical etc.) will create a home that stands for generations. Because according to the Philippines Building Code there is a 15 year accountability on structural mistakes; the architect who signs the blueprints

(

yes; an engineer is not allowed to sign blueprints.

..ouch! you didn't know…)

might be responsible if your building suddenly starts to tilt to the left…or your pool starts leaking.
Now

you also understand that Philippine architects are NOT EXPENSIVE; you pay the architect not simply for 'making a design'; there is MUCH MORE AT STAKE. You pay for his skills, craftsmanship, experience, arts, value engineering etc.
Architect in the Philippines – Cebu, Manila, Cavite, Pampanga, Batangas, Bulacan, Laguna, Tagaytay
Philippine architects know more about architectural house design than a contractor. While a home builder may make 'some adaptations' at your request, a good architect will anticipate your needs – even if you are not sure how to express them.
On the other hand; some architects tend to let their creativity get out of hand and design a house which is beautiful but not practical or economical; engineers know more about the practical 'real world' construction facts. That's why we advise to let your contractor arrange the blueprints; not hire a separate architect.
In the end only an architect is allowed to sign your blueprint, not the engineer.

If you want to have a quote or bid (not an 'estimate' but the exact cost to build) then you have to show the home builder a set of blueprints, all in metric and signed by a Philippine architect. That practice will assure you that you are comparing apples with apples when more than one contractor is competing for your project.
Best House Design in the Philippines
Included in the designers-team is mostly an electrical professional, a sanitary engineer (designs the plumbing and drainage systems), an interior designer, a landscape architect, a structural engineer, a geotechnical engineer and other professionals. They have the knowledge, skills and experience to design your house.
Changes and/or revisions are common during the design stage of the house. There is NO additional cost for this since this is part of what you are paying for in design development. It's all about communication and collaboration.
However, changes during actual construction shall be charged accordingly. This is because costings are based on the agreed plan and any change does impact the original costs, obviously.
If you need an architect please E-mail us… or share this info with your friends…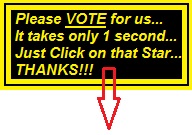 GD Star Rating
loading...
Architectural Design in the Philippines – house Cebu, Manila, Cavite, Pampanga, Batangas, Bulacan, Laguna, Tagaytay

,