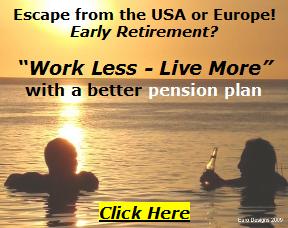 Want to Create a Solid Monthly Income?
for at least 50 years to come...
We (a group of expats from different countries plus several experts in agriculture) have found the answer to the ever growing need of OFW's and non-Filipinos (expats) to have a supplemental income.
Been waking up every morning wondering how to create a supplemental income?
Then welcome to the Philagrivest Natural Farming opportunity.
More than 20 people from different countries have already invested in our Tablas Highlands Natural Farm on Tablas Island in the Philippines - which now comprises in excess of 120 hectares, and we are still expanding!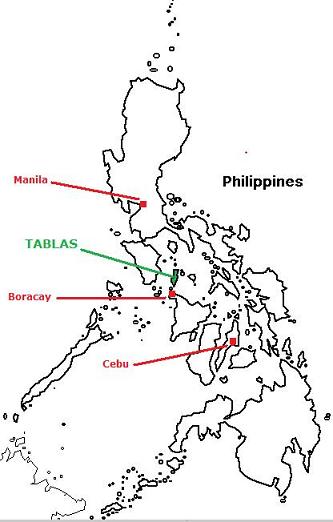 How does it work?
1) The main product with which to make good ongoing, residual income are the pili nuts from our pili nut trees; this is an export product used for example in China for their famous Chinese festive desserts known as 'moon cake'. It's also used in luxury perfumes.
The world's demand for pili nuts is 10x higher than the Philippines can ever produce...
Harvesting will start around 2015 which will provide a residual income to supplement one's pension for at least 50 years to come...
2) While the pili nut tree matures (they are still young and don't give harvest yet) we use the land to grow some 'Quick Cash Crops' in between the trees plus we have some other products as to diversify the farm and even have a good ROI before the 'main harvest' of the pili nuts starts.
Current Status of Matters
Philagrivest has been the leader on Tablas at bringing modern hi tech and efficient farming practices to the island. As a result of our activity, the land itself has increased in value more than 25% since June of last year, as we have transformed the property from grazing land to farm land.
At this moment, in addition to cash crops, we are keeping honey bees and we have fish-ponds plus a poultry operation. Our crops are Tomatoes, Onions, Bitter Gourd, Squash, Carrots, Eggplant, Watermelon, Cabbage, Pineapple, Okra, Peanuts, and we are adding additional crops such as Coffee, Star Apples, Rambatan, Guyabano, Banana, Mango, Atis, Papaya.
Infrastructure development thus far includes roads, bridges, irrigation, water systems, pumps, electrical grid, and the construction of a poultry operations building, an administrative building, guard houses, employee bathrooms, organic fertilizer tanks etc.
The Tablas consumer market continues to buy all we harvest, and our volume for 2011 will still be insufficient to meet the full demand on the island. However, as we move into 2012 and beyond, we will be expanding our sales market into Boracay and Romblon.
Beyond 2012, we will be expanding sales into the Manila market.
Somehow many people seem to think that condotels are a good (and the only possible-) investment opportunity in the Philippines but a condotel is not meant to be an investment; it's a 'nice second home' at best. If you want to invest your money in the Philippines then agriculture is the most obvious answer since this country has all that is required to produce extremely high yields; what is lacking is mostly the implementation of the latest know-how and technologies.
And don't forget that food-prices are increasing fast now. "It makes more sense to invest in food which generates an income stream to support a long term life of luxury, than to invest in a short term life of luxury that expires when the short term stream of income runs out". Put bluntly in another way – Jobs suck as a retirement option!!!!
Beyond Farming – A Solution to the Worldwide Insecurity as to Ever Increasing Living costs and food shortages.
This past year we have witnessed an ever increasing explosion of incoming emails from people in Europe, Canada and the USA seeking a way out from a dismal retirement future. Pensions and healthcare benefits are being cut, yet food, housing and transportation costs continue to rise, as is the length of years one must work before being eligible for a "retirement" benefit.
The future of living in these countries for retirees is to never retire, but rather to "work until you die".
Well, there is another option, and more and more foreigners are thinking about retirement in the Philippines with Organic Healthy Food direct from the garden behind their beach villa...
Near the farm we are building a beachfront retirement village; imagine that, Health Food direct from the land behind your beach villa...
YOU ARE INVITED TO TAKE A LOOK AT OUR FARM PLUS RETIREMENT VILLAGE,
Just email us for details…
Tablas Island offers even more investment opportunities; making money with cheap Philippine beachfront lots and mountain view properties...
At this moment it is still possible to buy a beach front lot or mountainview property on Tablas (Romblon) at US$ 0.50 per square meter; but at this moment the prices are increasing with about 25% per year... that's where money can be made.
YOU ARE INVITED TO TAKE A LOOK AT THE AVAILABLE PRPOERTIES,
Just email us for details…
WANTED! Sales Agent Philippines