Philippine investment Philippines investments Cebu investor investing
Philippine Investment Opportunity Cebu
Cebu Investments


...there is a good mix of business and leisure in Cebu...

second largest city and fastest growing economy in the Philippines

more domestic air- and sea linkages than Manila

Tourism Gateway for the Central and Southern Philippines

not in an earthquake zone or typhoon belt and no volcanoes on the island

one of the best records for peace & order in the Philippines

Medical Tourism and Retirement Hub


The Cebu construction industry saw a 10 percent growth in 2006.
The construction boom began with projects implemented as early as the first quarter of 2006, but went into full swing up until the yearend.

And maintaining Cebu's "good political image" in the global economy will "redound" to more developments in the Philippines construction industry.

The economic development of a country is related to growth in construction activities. Cebu is experiencing that growth because it is politically stable.

The growth in the industry was seen in the commercial, industrial and housing sectors.

The industry is "picking up" as industry players "appear to be busy"; they realize that Cebu is a destination for ICT (information, communication and technology) and tourism.

Hotels, resorts, ICT parks and mining are among the sectors that will start to receive "commitments" from foreign investors.

Real estate in Cebu will experience a different economic landscape, as the demand for residential housing will continue next year; residential developments will continue to spread in the northern and southern parts of the province.

However, commercial activities will move towards the north especially with the "flourishing" business and industrial establishments found in the Mandaue Reclamation Area.

High-rise buildings in Cebu will be a trend in the next few years, and it's a matter of time that commercial structures will pick up in the south.

Real estate developments, as a result of an increased demand for housing units, also contributed to the positive performance of the Cebu construction industry.

Other gainers for 2006 were tourism, air transportation, retail trade and agriculture. The mining sector also showed signs of improvement as a result of the Cebu-construction boom, with the increased demand for limestone and cement.

Cebu as Medical Tourism and Retirement Hub?


Cebu has a solid track record of business success and sustained development in the retirement and medical tourism industry.

Cebu's advantages include a business-friendly environment and a highly dynamic and progressive business sector that is open to new ideas.

Both the medical tourism and retirement industries show high business potential.
In the United States, health care costs continue to rise significantly and is projected to reach $2.8 trillion by 2010. Given this scenario, the US government is looking at alternatives, including offshore options that will provide its retirees quality health care at lower costs.

In the Philippines, particularly in Cebu, retirees could enjoy a comfortable lifestyle complete with health care coverage, with only about $1,500 a month.



Real Estate - Consolacion (Cebu)

Are you looking for a property to develop a:

language school

call center

private movie studio

medical center - clinic

spritual center

home for your family

Software Company Campus

Corporate conference centre

Executive family compound


This 1 hectare private compound is quietly away from the bustle of Cebu City.

With 500 sq.m. of residence/office space and plenty of room for expansion.

A sit-in swimming pool to cool off, relax and think.

A park-like garden to walk and talk in and turn on the creativity.

Convenient to Cebu International Airport.


Security

- A 6-7 ft. Concrete Wall topped with glass and pleasantly covered with impenetrable

Bougainvillea surrounding the entire property.

- Two level gatehouse.

- Entry gates of heavy gauge marine steel.

PLUS

Circular driveway paved with firebricks

Large additional paved areas

Hawaiian blue grass lawn

Many species of fruit trees such as Jackfruit, Avocado, Cacao, Guyabano, lime trees,
Chiko, Pomegranate, Atis, Bananas, Coconuts, Tambis, Duhat, Siniguelas, Guavas,
Iba, etc.

42 species of orchids

Large collection of flowering and fragrant trees

Landscaped pathways

Irrigation piping system

Concrete ponds

Gently sloping fully drained site

Town Water connection.

Guest cottage Japanese style.

Staff quarters.

Swimming pool.

cable TV (subscribe yourself).

Water tower.

3 car garage plus storage.

10,000 liter rainwater tank.

Main building; 500 sq.m., single level, solid steel frame stone block construction, huge central space, 4 large rooms with ensuite bathrooms, tile floors throughout, 3 phase power.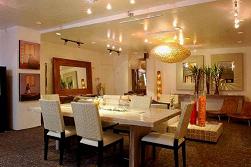 Save up to 60% on Philippine Furniture Cebu
Faster Construction at No Extra Cost?
No 'hollow blocks' but Solid Concrete Walls
Stronger
More Durable
Less Labor
Insulation optional
Save money on electricity bills for aircon
Reduce noise from outside

The Trump Tower in America is built using the same construction method

More info about Philippine Contractors...
Philippines investing Cebu, investment Cebu City investors Manila, Makati, Bulacan, Baguio, Pampanga, Angeles City, Subic, Olongapo, Cebu, Bohol, Tagbilaran, Panglao, Dumaguete (Negros), Iloilo, Leyte, BICOL, Samar, Cavite, Batangas, Laguna, Tagaytay, Davao, Mindanao, General Santos, Cagayan de Oro etc. Philippine investment Philippines investments Cebu investor investing