Cebu Construction; Architects, Contractors, Home Builders, House Design Plan Philippines
Noble Homes
- Located in Cebu but building Nationwide -
| | | |
| --- | --- | --- |
| | We offer an ADVANCED construction-method at more or less the SAME PRICE...read more... | |
Established in 2000 by New Central Woodcraft; Noble Homes was created to serve the promising home building and interior construction market in Cebu. It did not take very long before our tradition of quality, craftsmanship, and cost-effectiveness was noticed by our clientele. Almost immediately, we made a name for ourselves beginning with interior design and implementation.

We are now a full service contractor in Cebu (building Nationwide) offering a complete home building solution for our customers; assistance in finding a lot, home design, construction of residential houses, commercial buildings and high-rise hotels or condominiums, interior and furnishings. We now have a solid up-market client base that is growing with referrals from every satisfied homeowner.

By September 1, 2005, we established our Cebu Furniture Assembly Plant. This facility was put up primarily to (1) take full advantage of the opportunities presented by export market for our furniture business; (2) provide manufacturing support for Noble Homes, our home building and interior design division.

Our 'unofficial history' began in 1998 when Engr. Michael Llego took his very first project--the Aboitiz Express business center and office along Mango Avenue. From there, he took various office and residential projects with the Gandionco's (of Julies Bakeshop), the Sarmiento's (Vitarich, Reunion Holdings), and the Garcia's (VECO). Our early customers become our best sales people allowing us to grow to become a trusted contractor.
Some of our projects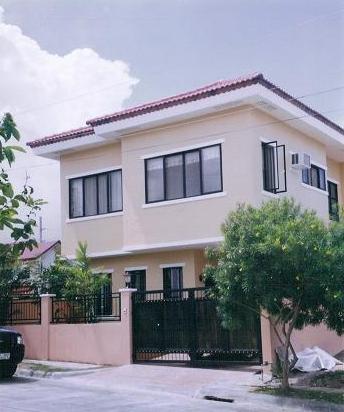 (Testimonial)

My name is Erlinda Ouano-Strinnholm and permanently residing in Sweden.
My parents are from Mandaue City an original Ouano clan.

I am honestly telling you about Noble Homes (member of sibonga.com network) who built my house in Liloan Villa Lida. It has been a long time already I am canvassing the prices and of course the quality of construction who in one way can build my house. But even my own cousin they made an initial estemate to reach almost 3-4 million pesos. Very expensive! Thanks to Senyor Santo Ninyo I got this Noble Homes whom I got to talk with by phone and of course communicating thru email and I got to conclude that they will build my house for less than 1 million...

Once again maám I can guarantee you this is a good company, an honest enginners and I can say cheaper one and in such a way an affordable one.
The most is that they are trustable also.

Very respectfully yours,
Erlinda Ouano-Strinnholm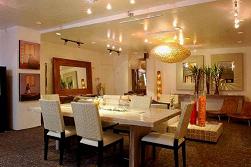 Save up to 60% on Philippine Furniture Cebu
(Testimonial)

Good Day Engr. Allan Soco,

We viewed the pictures of the finished kitchen last night, needless to say it is a wonderful job you have done.
I tell you that living abroad and trying to build your home there in the Philippines has been quite a challenge.
To tell you the truth I was very reluctant to get anyone to do anything to the house until we could be there to see that things were done right. After our correspondance via e-mails with you, we put our trust in you and your workers to fix the totally bad job the first contractor had done on the kitchen.
Now, seeing the finished project I know that you did what you promised and have earned our trust. I am sure we will be doing more business in the future, we will call on you and your workers to help.
You may use this letter as a testamonial for your company.

Comming from.. Ernest & Myrna Hunt living in Dallas, Texas USA having built our retirement home in Lapu-Lapu City, Cebu, Philippines.
Our Custom Made Kitchens (save a lot of money):

Philippine construction Philippine home builder House building Philippines Philippine contractor House design Philippines Home interior design Philippines Renovation Philippines Remodeling Philippines Philippine architect Philippine architecture Landscaping Philippines House floor plans Philippines Philippine house blueprints Manila home builders Luzon Manilla house builder Metro Manila Davao Baguio Cebu Negros Bohol