Philippines insulation home insulating house Philippine
Philippines Home Insulation: Light-Weight Concrete Blocks
( Better than Hollow Blocks )
Cheaper than all other comperative insulated wall systems (about 20% higher cost than hollow blocks).

Has the insulative power of 4 hollow blocks (R rating = 4) saving you 30% of your electric bills.

Keeps NOISE outside; ideal for bedrooms, hotels, apartments, classrooms etc.

30% less weight. Composed of only natural raw materials: sand, cement, lightweight aggregates & air.

It has a fire-rating equivalent to that of 4 pcs of hollow blocks.

Blocks can also be sawn, sculptured & penetrated by nails & screws without cracking.

Greater compressive strength than Hollow Blocks.

30 years of construction experience.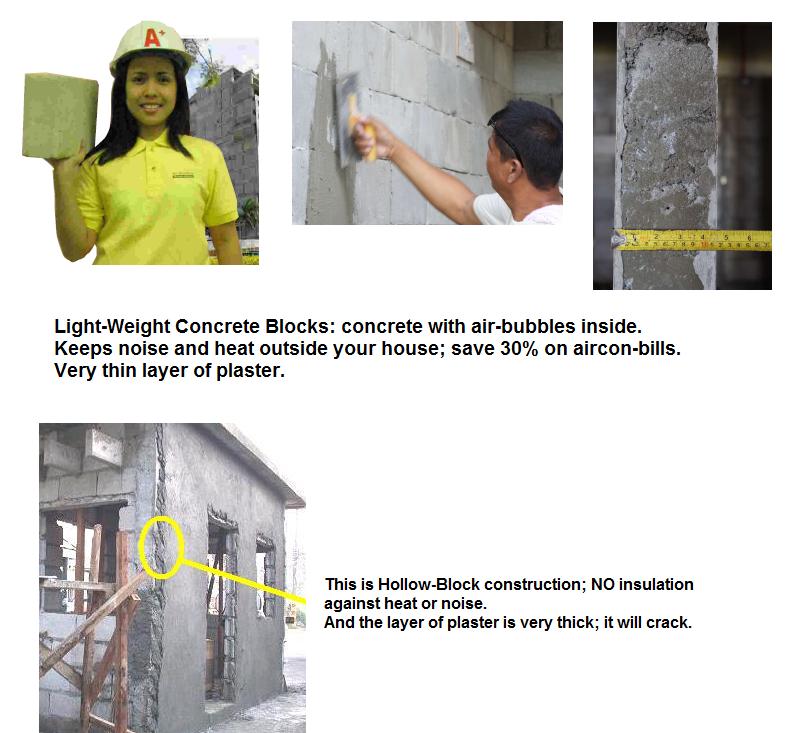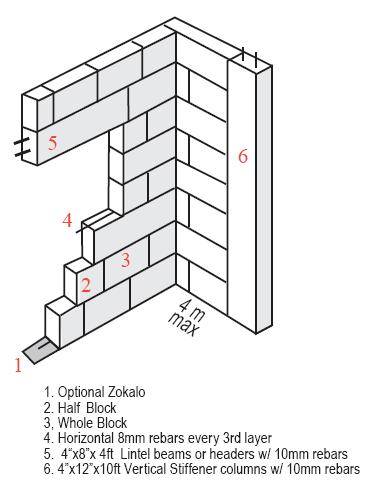 Solid Concrete Walls Cost: Same as hollow blocks plus 10X stronger (3,000 PSI). Typhoon and Earthquake resistant. American construction method.
No plaster = No cracks. Two times faster built.
Philippines investing Cebu, investment Cebu City investors Manila, Makati, Bulacan, Baguio, Pampanga, Angeles City, Subic, Olongapo, Cebu, Bohol, Tagbilaran, Panglao, Dumaguete (Negros), Iloilo, Leyte, BICOL, Samar, Cavite, Batangas, Laguna, Tagaytay, Davao, Mindanao, General Santos, Cagayan de Oro etc. Philippine investment Philippines investments Cebu investor investing