Remember that changing something on paper is cheaper than having to demolish a wall later; take your time to make sure your blueprints are perfect.
Blueprints are the technical documents that illustrate the dimensions, location and orientation of the structure that you want to build in the Philippines. Also the materials to be used are included. Philippine home builders / contractor need a blueprint to do the actual building. You can not simply buy blue prints abroad; they have to be adjusted to the 'Philippine Building Code'. The price of blueprints depends on the house design and how many pages the blue print. They are also a requirement to get a building permit.
…  different kinds of houses in the philippines here…
Blueprints are technical drawings, documenting the house that you want to build. Engineers and architects communicate with eachother thru these big pieces of blue paper.
 
Blue-prints are a set of plans that can include sheets for:
  
floor plan (how the rooms layout and relate to one another)
the elevations (what the house looks like on the outside)
bill of materials
specification
electrical
plumbing
foundation
site
roof
elevations
landscaping
trim detail,
doors
windows

And since the architect who signs the blueprints might be legally responsible if your building suddenly collapses, will they make sure everything is correctly done, hence expect to pay.
Making blueprints is not just 'making a drawing of the house'; it means the architect has to make sure he (and his team of specialists who know all about the soil-type, plumbing, electrical etc.) will create a home that stands for generations. Because according to the Philippines Building Code there is a 15 year accountability on structural mistakes; the architect who signs the blueprints (yes; an engineer is not allowed to sign blueprints…) might be responsible if your building suddenly starts to tilt to the left…or your pool starts leaking. Now you also understand that Philippine architects are NOT EXPENSIVE; you pay the architect not simply for 'making a design'; there is MUCH MORE AT STAKE. You pay for his skills, craftsmanship, experience, arts, value engineering etc.
Before the bank approves your loan they also need to see the blueprints.
 We give FREE Consultation; E-mail us… or share this info with your friends…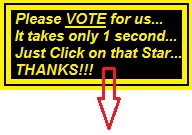 GD Star Rating
loading...
Philippine Home Blueprints; Floor Plans and Designs Cebu, Manila, Cavite, Pampanga, Batangas, Bulacan, Laguna, Tagaytay

,