It's hard to introduce 'Insulated Concrete Forms' (ICF) in the Philippines; this way of building houses is used all over the world but not yet here… while it has so many advantages.

The forms stay where they are, are made of polystyrene and are insulating like your 'cooling box'; saving you money on aircon-bills… but it cost you 30% extra compared with hollow blocks so maybe it's only nice to use for sound-insulation.
Beauty inside/outside: cover the walls inside- and outside with beautiful paneling or veneers; thousands of possibilities. 
Superior sound-dampening qualities; you are saveguarded against the noise of the rampant karaoke-terror here. Use ICF for Houses, Commercial Buildings, School, Church etc. The project is built faster; commercial buildings can start their business quicker.
The ICF industry is growing by over 30% per year, but not overhere in the Philippines.
Philippine homes built with Insulating Concrete Forms cost maybe 30% more than traditional construction…
The two polystyrene layers of ICF have to be covered with… well, two other walls or plaster or whatever…
So; it's maybe better to use the following construction method in the Philippines; not hollow blocks but two layers of 'pure poured solid concrete walls' with polystyrene in between…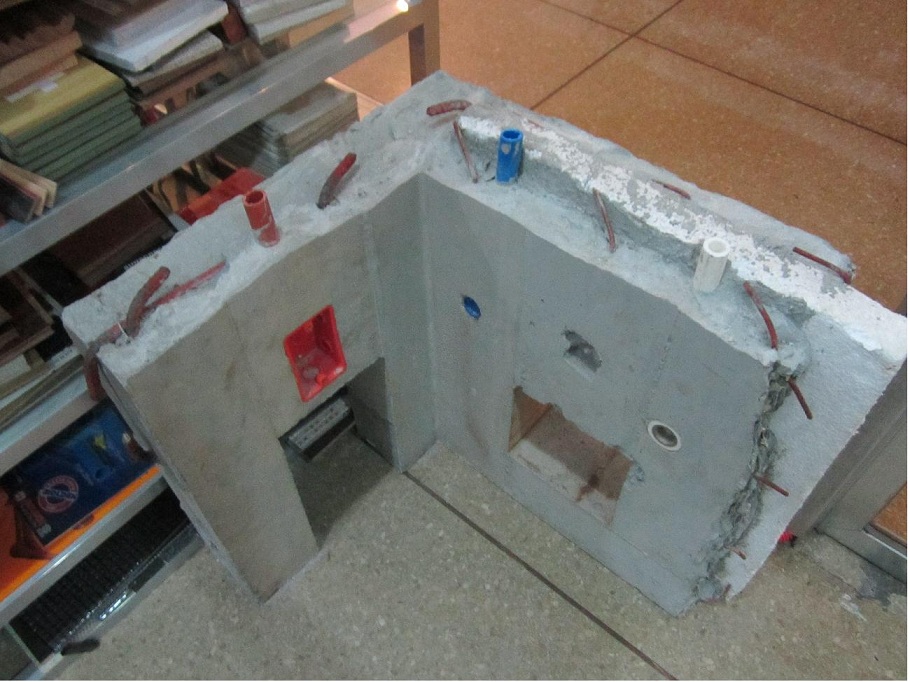 TESTIMONIAL from client:
"There is no question but that the box construction method using poured concrete and steel formers is far superior in our view to the traditional hollow block approach in terms of speed, finishing and strength. Additionally I think we were about the first customers to request the insulation layer in the centre of the wall. The difference between internal and external temperature is enormous. So great that, though we do run our AC a bit, fans are often perfectly adequate. And our average monthly bill is around P4,000 which for a house of this size is quite amazing. We have relations who have an old hollow block one bedroom house and a through the wall AC who have bills of P10,000 a month. Costwise I think there is a balance between hollow block and poured concrete but the latter requires half as much labour and there no need for plastering of internal or external walls. So on all counts in our view: speed, quality and cost, the poured concrete product wins every time."

There are maybe (where???) a handful ICF-builders in the Philippines; ergo you make your decision based on their previous work. Or just let us build your house. 
If you need an ICF builder please E-mail us… or share this info with your friends…
GD Star Rating
loading...
ICF or Insulated Concrete Forms Philippines - Cebu, Manila, Cavite, Pampanga, Batangas, Bulacan, Laguna, Tagaytay

,